EAV – Now Open Saturdays
Pioneer DJ – Breaking It Down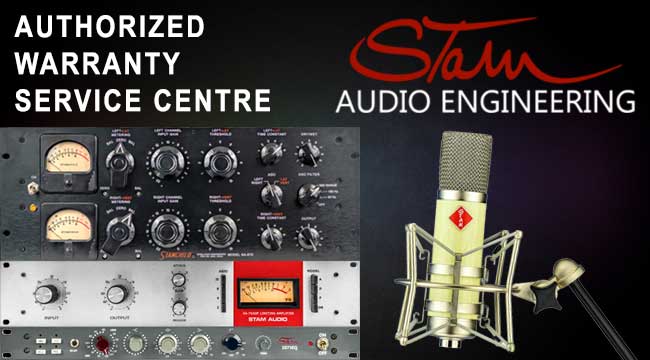 EAV is very proud to be chosen as Stam Audio's authorised warranty repairers in Australia.
Stam audio was founded in 2013 by Joshua van der Stam in Chile with the aim to create the best and most accurate sounding replicas of vintage audio gear at any price point. Since the very first replicas made they knew that all manufacturers had access to the same circuits and schematics, so the difference would have to be made in the selection of components and their interaction with each other.
"We began our quest testing every single configuration possible until finding the right tube, capsule, transformers and capacitors for each one of our products. We had to use our ears over and over again. We immediately realized that using the exact same values as the original units would not work. Components are not made the same way as they were 30 or 40 years ago, they have improved dramatically, making things sound cleaner, with less total harmonic distortion (THD) and lower tolerances. It is for this reason that we measure every single component on the circuit we clone, right down the tolerance, having custom transformers made with different qualities of metal if necessary (to match the old THD and frequency response), and dissect parts so we can re-build them.
We don't just replicate vintage gear, we aim to replicate to the very last component. That is our difference."
If you have any service or warranty concerns about your Stam Audio gear, please contact Stam Audio for verification and authorisation and we will nurse you loved one back to life.
Welcome to the Stam Audio family.