TECHNICS SL1200MK2 – SL1200MK6 Turntables
Since 1979 Grant of EAV has prepared and serviced possibly thousands of Technics SL1200MK+ turntables for international DJs, Clubs, Hire Companies and Retail Stores. This experience has led to various techniques and modifications aimed at making these turntables more like musical instruments than the family record player of the day.
They quickly became adopted among radio and dance club DJs, thanks to the direct drive, high torque motor design, making it initially suitable for push-button cueing and starting of tracks on radio and clubs.
When the use of slip-mats for cueing and beat-mixing and scratching became popular in hip hop music, the quartz-controlled high torque motor system enabled records to be mixed with consistency and accuracy. A primary design goal for control over wow and flutter, and minimised resonance made the SL1200MK2+ particularly suitable for use in nightclubs and other public-address applications not to mention a design and build philosophy that sees these 50 year olds still working hard in night clubs, studios and radio.
And we love them and want to keep them going as long as we can…
Which is why EAV has an unhealthy amount of SL1200 spares in stock plus unrivalled knowledge of the workings.
Below you will find our current service packs, the Club Pack and the Love Pack. You can also find current Add Ons like the Coloured LEDs or Mogami Cable and our recently added LED Target Lamp and genuine Technics Spare Parts. Perhaps you just bought one on Ebay? check out our 240V conversion and safety check.
SL1200MKx Club-Pack
Simply the best deal for your Technics SL1200MKx is $99.00 inc
This is our standard set rate for all models of SL1200mk2+. If your unit needs further parts just add the extra price from the Spares list.
You will get…
Removing main board and re-soldering the usual aged connections.
Addressing all issues observed since 1972
Remove and Cailube the main bearing shaft, stop/start button shaft and 45/33 button shafts.
Remove and wash with IPA and Cailubing the pitch control.
Factory alignment of pitch circuit.
Re-torque all chassis hardware.
Platter resurfacing and full wash and setup for your cartridge.
Full listening and performance testing with vinyl.
Performance testing in a DVS, Vinyl emulation software.
Testing and Tagging for electrical safety in accordance with the requirements of AS/NZS 3760:2013
90 Day Warranty
ADD ONS:
Mogami RCA cable for an extra $27.50 inc
Coloured LEDs for strobe and 33/45 indicators for an extra $35.00 inc
EAV LED Target Lamp for an extra $16.00 inc (free on a Love Pack)
Please note: It is not recommended to remove the ground wire. We will only do it if requested.
SL1200MK2 Love-Pack
We can make your Technics SL1200MK2 feel better than brand new for $245.00 inc GST
Now, first off, this is more than a quick service from Jim's Dex Fix who's a bit cheaper. This is the real deal. This is a complete restorative and preventative service package that will set your turntable up for the next 20 years of reliable spinning. After this all you'll need to do is use them for several years.
We are so sure of our work we will give your loved one a 2 year warranty!
(Standard Manufacturer's Warranty Conditions apply, no tampering, no abuse)
So, what will we be doing to them?
Optional modifying or updating to Technics SFDZ122N11-3 pitch control specifications – Why? This is one of the reasons for Pitch fluctuations and these later model controls we pack with 100% CAIG Faderlube providing a super slick and accurate smooth control with minimal drift, no click and no annoying green light horrorshow. (N.B. The reset function is cancelled)
Fitting a 1.5M MOGAMI PUROFLEX II RCA cable and replacing the ground wire. – Why? Mogami cables are revered all over the pro-audio and Hifi world as the best sounding and most reliable and transparent audio connects. Our custom leads are very low capacitance allowing an extended high frequency response and combined with the full spiral shielding provides a lower noise floor with massive rejection of hum. (NOTE: We do not recommend removing the ground wire but will do it if asked. There are some situations where removing the ground wire can cause static pop issues with certain combinations of cartridge/mixer. Please ask about this when they are booked in)
Pitch circuit thermal stability testing, recapping and factory specified alignment – What? We were the first in Australia to find an issue with a large batch of Technics AN6680 control IC way back when which are still failing often. We have a method that will make a bad chip show itself as well as any other possible bad components that could cause drift or failure of the pitch circuit. We of course align the pitch gain and frequency as per Technics specifications.
Addressing all the common issues and failures observed with these units since 1979 – What? Hell yeah.. The big cheese has worked on these since 1979 and has a huge list of repeated issues that we resolve on every one we see. These are from corrosion issues, replacing dried out electrolytic capacitors in the FG circuit, leaky diodes, failing logic gate ICs, chassis issues that cause resonance problems, main bearing issues that cause feedback at club volume level and a host of things not even on YouTube! and the usual bad solder, alleviated by reflowing the main board with eutectic alloy solder, defluxing and full wash in Isopropyl alcohol.
Free replacement or update to our LED replacement Target Lamp.. Really? Yep Your incandescent filament based target lamp IS going to stop at some stage and they are no longer available. We can fit new ones now that look like the originals but will last for years.
Platter resurfacing and full wash, non-mineral based lubrication, and setup for owners cartridge.. Wha.. SLAP
Testing and Tagging for electrical safety in accordance with the requirements of AS/NZS 3760:2013
ADD ONS:
Coloured LEDs for an extra $35.00 inc
ADD ON: Coloured LEDs $35.00 inc
The old red LEDs in the Strobe can get rather weak after a few years. You would not believe the difference a platter polish and new colourful LEDs in the Strobe and 33/45 indicators make.
We have a few different colours in stock or you are welcome to purchase your own kit of LEDs and we'll fit them during your service job.
This is an add on to a repair or service job so let us know at bookin.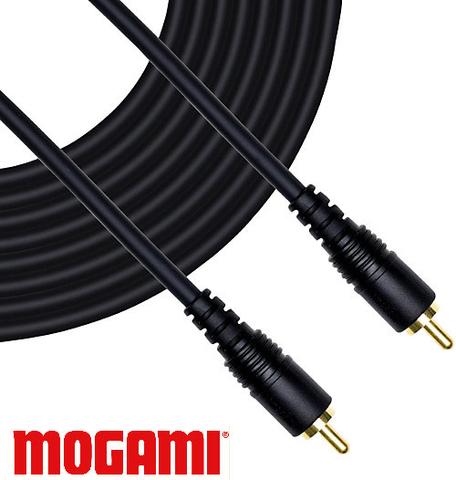 ADD ON: Mogami RCA Cable $27.50 inc
Mogami cables are revered all over the pro-audio and Hifi world and our 1.5M custom cables offer some amazing features.
Super-flexible Quad-Balanced NEGLEX OFC wiring and Overall Served (Spiral) Shield provide maximum definition, detail and signal transparency in addition to giving excellent protection from electro-magnetic noise.
Compact cable O.D. of 4.8mm (0.19″) with superflexible rubber like PVC jacket and attractive satin finish.
Low contact pressure RCA phono plugs are non-magnetic with gold plate.
Low capacitance 65pF/m (19.8pF/Ft). NEGLEX OFC conductor and served (spiral) shield are perfectly matched for High Definition Audio.
You can seriously hear a difference with these cables!
This is an add on to a repair or service job so let us know at bookin.
SL1200MK2 – MK6 240V Conversions $120.00 inc ($220inc/pair)
The spares stock of Technics "export" power transformers dried up some time ago. We have come up with the EAV-SL12240 240V Power Transformer Assembly. This is the most elegant and non-intrusive method to replace the power transformer in your Technics SL1200MK2 – MK6. No holes need to be drilled. It is an economical and electrically safe way to convert 100/120V AC Technics SL1200 turntables to 240V AC with the least fuss whilst still leaving them double insulated as per the original specification.
We welcome Ebay buyers to ship their purchases direct to us and we'll test them and advise of any issues and then convert them to 240V. Please contact us first to discuss.
We also update the power cable to 240V ratings, install a protection fuse and update the often forgotten snubber circuit. The unit is then Tested and Tagged in accordance with AS/NZS 3760:2010 to make absolute sure it's safe and then labelled as a 240V unit.